Sport & relaxation in the Sandwirth

Sport & Relax Area
Relax and do sports with us on the highest level – meaning high above the roofs of Klagenfurt in the attic of our house. Our Sport & Relax Zone is available for you free of charge throughout your whole stay.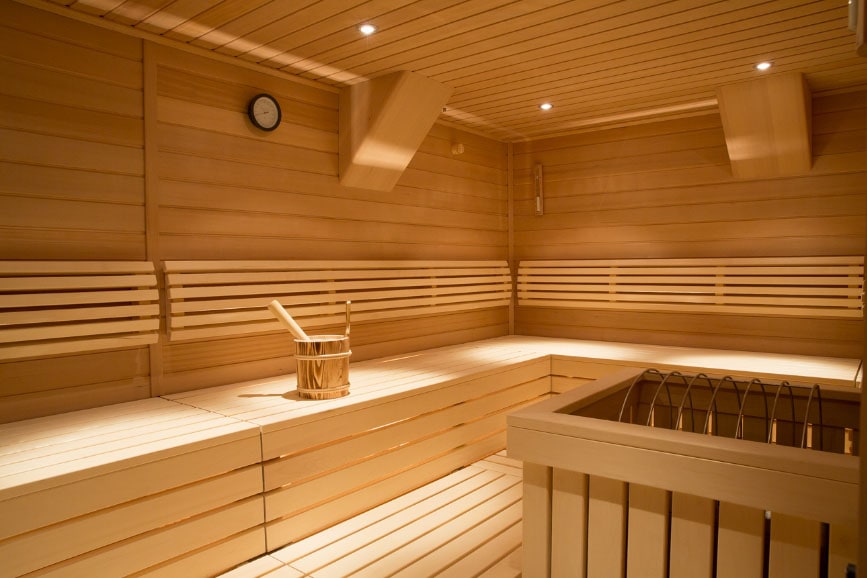 Finnish sauna
Our generous Finnish sauna offers well-being & relaxation for body and mind at 95 degrees. Soothing sauna scents are available. Whether in summer or in winter – a sauna session promotes the circulation and strength of the immune system.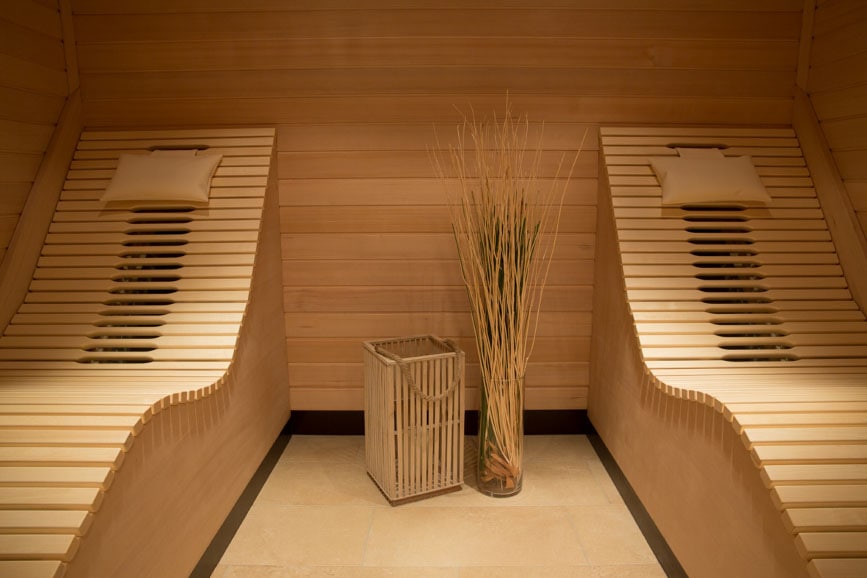 Infrared recliners
After an exciting city trip in Klagenfurt, a sports competition or a productive seminar, the heat of the infrared cabin relaxes the muscles and soothes the pain, it can improve blood circulation, activate the metabolism and strengthen the immune system.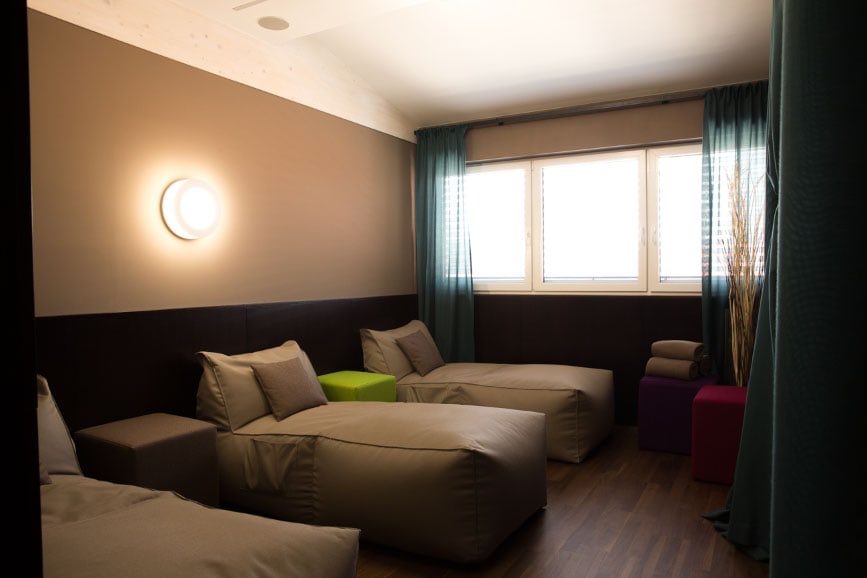 Tea bar and relax area
Choose your favorite tea from the high quality bio tea blends at our free teebar. Cozy relaxation beds and soft meditation music create a wonderful environment to help you to switch off mentally.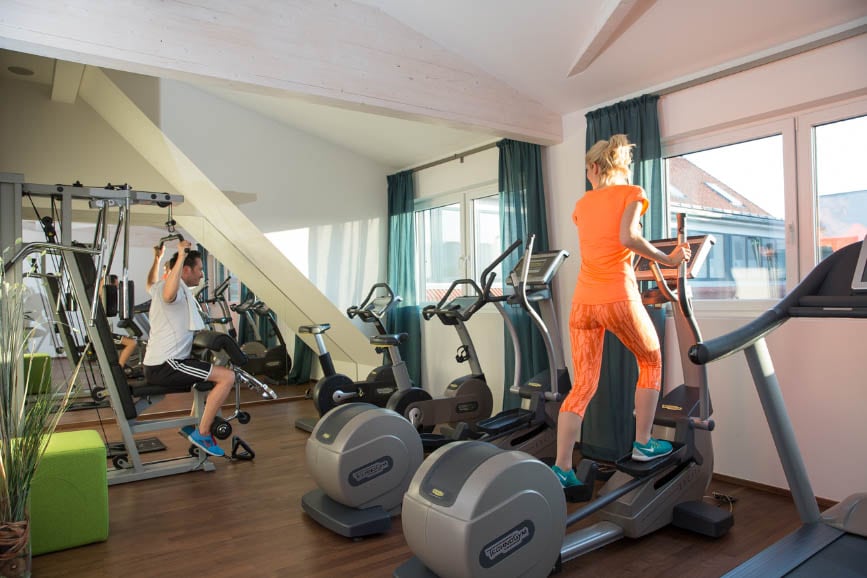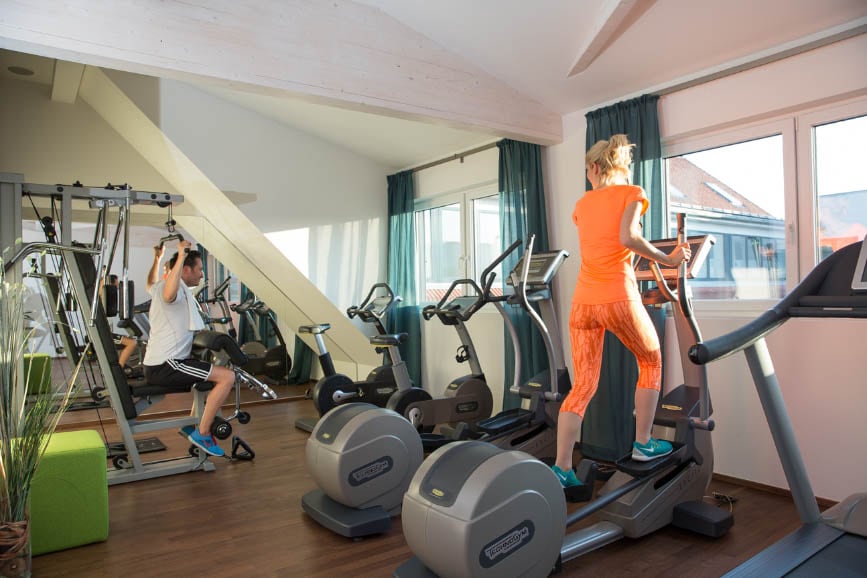 Fitness room
Modern technogym equipment such as elliptical cross trainer, treadmills and ergometers as well as a strength multi-tower are available to all athletic guests. Screens with internet access and USB ports are available on the devices.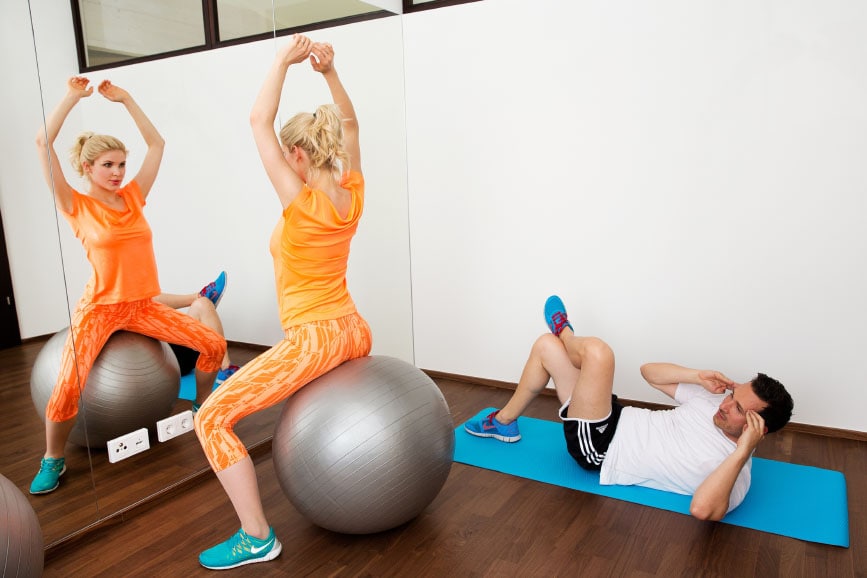 Gymnastics room
The gym room is equipped with yoga mats, blocks and straps, kettle bells and a mirrored wall. Here you can do stretching and strengthening exercises in a relaxed setting.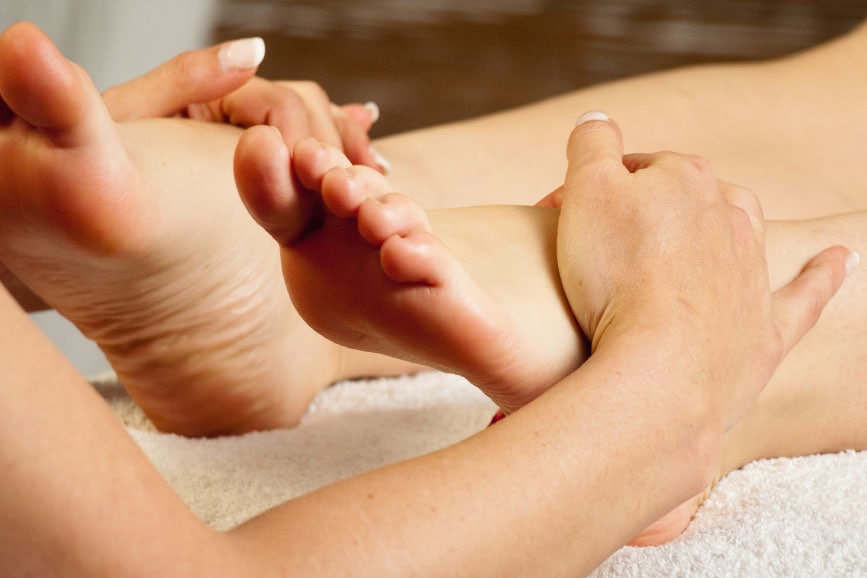 Massages
We are happy to book a massage for you. The best way to get the desired appointments is to inform us prior to your arrival regarding your requests.