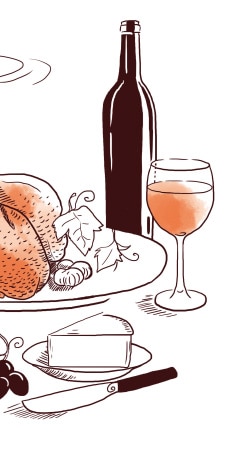 We cook fresh regional food with love

Lunch & Dinner
Preparing fresh food for our guests is very important to us. Our kitchen staff put a lot of love into making regional and international dishes, but they can also prepare purely vegetarian dishes. That's why all guests, with their respective food preferences, are in good hands with us. Chef Gregor places particular importance on seasonal cuisine, so he prefers to use fresh ingredients and local products.
In any case, every guest should try the legendary SANDWIRTH PUDDING, which we prepare according to the recipe of Franziska Jamek, the good soul of the house in the first half of the 20th century. The legendary hazelnut soufflé is the flagship dish of the hotel; it is, so to speak, the Sacher cake of Klagenfurt. You can even take some home for your loved ones to try.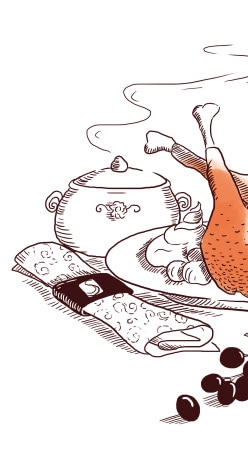 KITCHEN OPENING TIMES
KITCHEN OPENING TIMES
Kitchen opening times
Lunch: 11.30 – 14.00 (Mon-Sat)
Dinner: 18.00 – 20.30 (Mon-Sat)
On public holidays the kitchen is closed.
Small snacks are available all day, even outside the kitchen opening times.
Opening times of the venues:
From Monday to Saturday: 07.30 – 24.00
Sunday and public holidays: 18.00 – 24.00
WINTER KITCHEN OPENING TIMES
Excepions during winter time
08.12.2021 7 a.m. – 11 p.m. (breakfast until 3 p.m., Lunch 11 a.m. – 3 p.m. & Dinner 6.30 p.m. – 9 p.m.)
24.12.2021 7 a.m. – 2 p.m. (breakfast & snacks until 2 p.m.)
31.12.2021 7 a.m. – 11 p.m (breakfast until 3 p.m., Lunch 11 a.m. – 3 p.m. & Dinner from 6.30 p.m. New Year' Eve Menu)
The restaurant is closed on the following public holidays, but breakfast available from 7 a.m. – 11 p.m.:
25.-26.12.2021
01.01.2022
06.01.2022