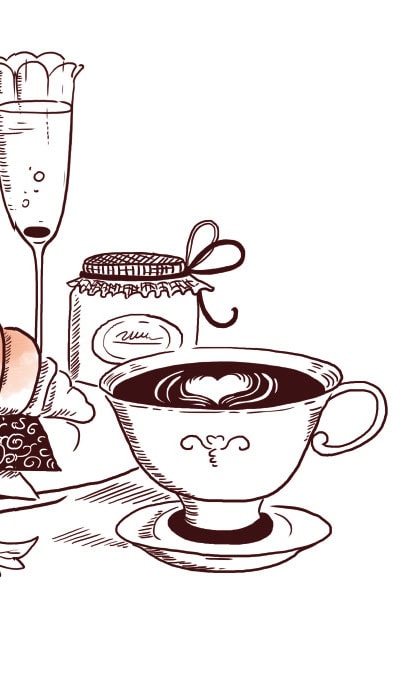 Start the day with love

Imperial Breakfast
Since the days of "Breakfast at Tiffany's", LOVE AND BREAKFAST are closely linked. That's why the Sunday brunch at the Sandwirth hotel is worthy of an Oscar. In perfect Hollywood style: for late risers breakfast is available every day until 14:00.
Enjoy a rich and well-balanced breakfast in our traditional coffee shop. From the freshly prepared espresso to a delicious à la carte or buffet breakfast, our establishment offers an abundant choice of special products.
We prefer to use regional ingredients such as fresh Carinthian milk, Carinthian farm ham, Rosental honey or Eierhof Krenn eggs from Klagenfurt. Our breakfast staff prepare jams with the best local fruit, butter with poppy seeds and spreads, and they prepare daily various desserts and specialties such as Buchteln (sweet leavened pastry scones, usually filled with jam).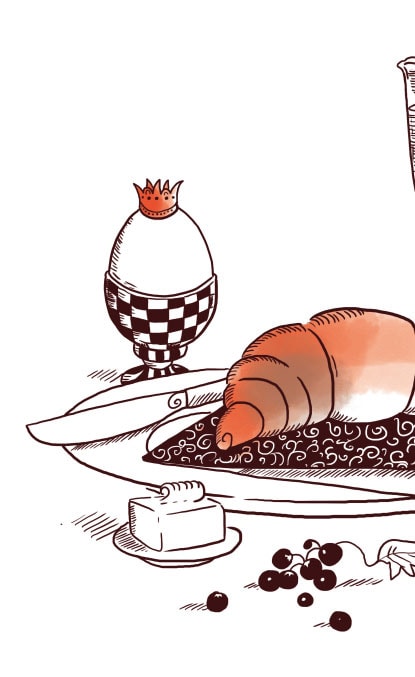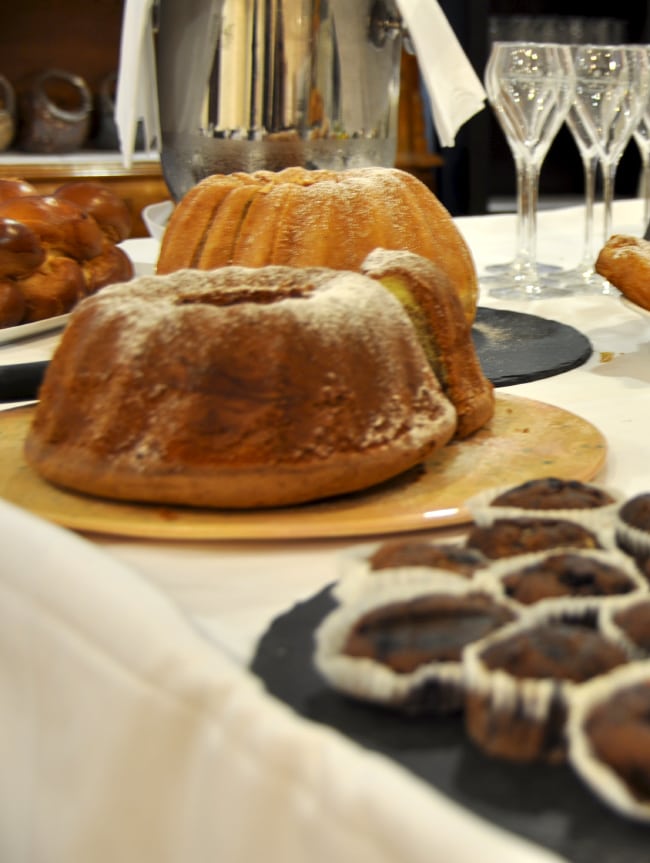 Buffet Breakfast
Every day from 06.30 to 10.00
Hot drinks, Prosecco, juices
Freshly prepared à la carte dishes
Regional breakfast specialties, both sweet and spicy
Offers for vegans and vegetarians
Homemade desserts and jams
€22 per person
€18 for hotel guests 
children 6-12 – 50 % discount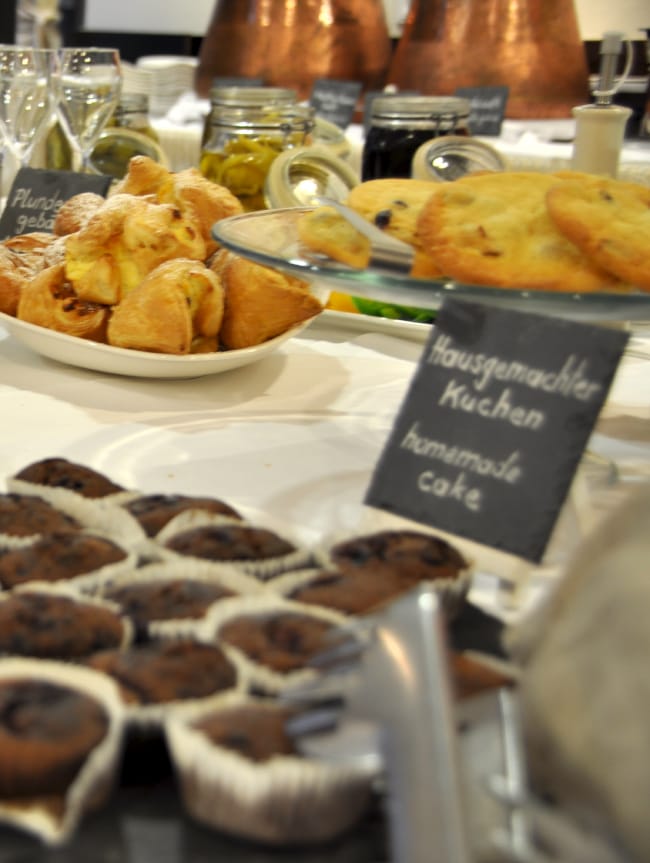 Quick Breakfast
1 hot drink of your choice: coffee, tea or hot chocolate
1 glass of fresh orange and carrot juice
croissant
savoury: cheese, tomato and lettuce
sweet: nutella
€  12,90
Vegan Breakfast
1 hot drink of your choice: coffee, tea or hot chocolate with soymilk
1 glass of fresh orange and/or carrot juice
chia seed pudding and fresh fruit
avocado tarar
tofu "egg dish"
humus, vegetables
pastry basket
€ 14,90
Carinthian breakfast
1 hot drink of your choice: coffee, tea or hot chocolate
1 glass of fresh orange and carrot juice
bacon from our own duroc pigs with fresh chopped horseradish
organic mölltal cheese
frico of Carinthia: omelette with bacon and cheese
homemade poppy seed butter
homemade jam or honeyor granola
basket of bread
€  16,90
Happy Day Business
hot drink of your choice: coffee, tea or hot chocolate
1 glass of fresh orange and carrot juice
carinthian farm ham
homemade jam or honey
salami and slices of volcano cheese
1 scrambled egg from Eierhof Krenn
seasonal fruit
sliced cheese, tomatoes and watermelons
basket of bread and butter
€  14,60
Sandwirth Etagére Breakfast
2 hot drinks of your choice: coffee, tea or hot chocolate
2 glasses of Prosecco
2 glasses of fresh orange and carrot juice
smoked salmon with horseradish cream and toasted bread
shrimp cocktail
carinthian farm ham
sliced soft cheese
eggs "Sandwirth Style"
homemade jam and honey
basket of bread and butter
€ 37,- for 2 people